FLKR LYTR
The ultimate adult fidget device for the lighter enthusiast! Check out this innovative lighter sleeve now available on Kickstarter!
Join the movement and stay up to date on our products!
FLKR LYTR is the first patent pending fidget spinner LYTR Case, which is a symbol for connection, dialogue, and pursuing your entrepreneurial endeavors.
Our Kickstarter Is Now Live!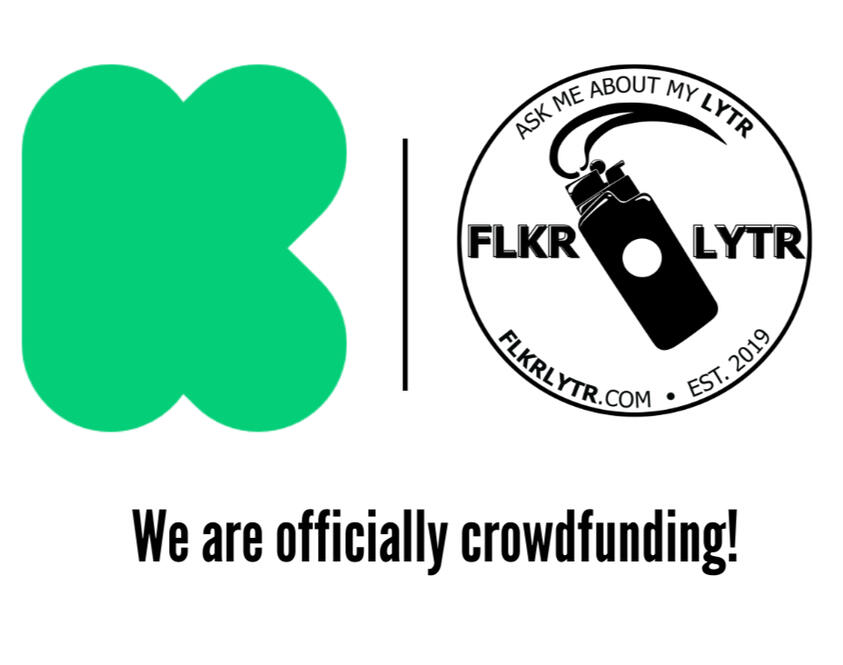 "FLKR is more than just a plastic lighter sleeve, it's a point of connectivity which helps other progressive users identify each other within the canna community" - Jonathan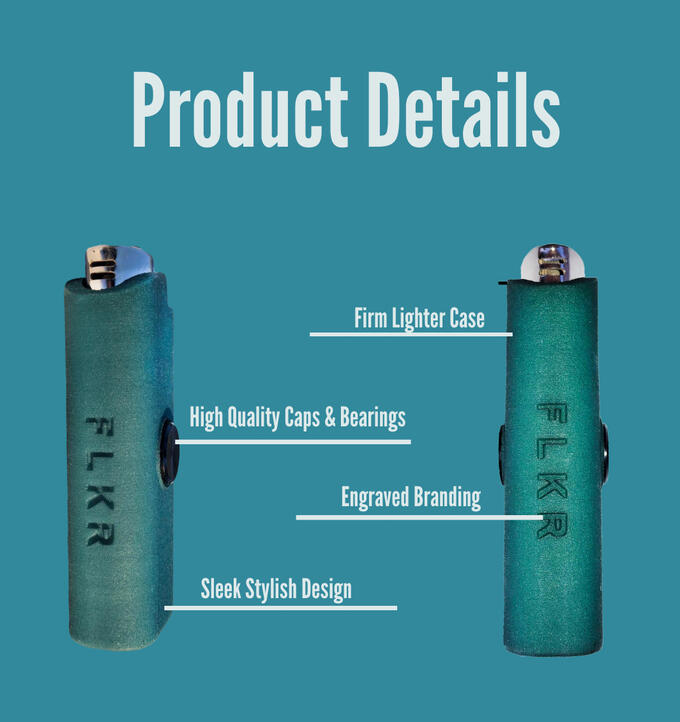 People have been using their lighters to soothe their nervous ticks for decades. FLKR LYTR is a lighter sleeve that has multiple designs that fit BIC, Clipper, and Zippo lighters that acts as a fidget device, giving it the ability to spin. That's right! Spin. This patent pending lighter sleeve is the first of its kind and is a perfect marriage between the timeless lighter and the buzzing fidget spinner.
The FLKR LYTR has a vision of becoming a symbol of connectivity and dialogue, qualities which are most needed in these times. FLKR LYTR aims to provide users with a platform, and a common ground to connect through, all the while inspiring them to pursue their entrepreneurial endeavors.
" FLKR can and will become a lifestyle product for the Canna consumer" -Leandro
To join the movement and stay up to date on our products, please share your email below!